Nylon Loops
Stretchable bands with unique colors for your Apple Watch. The bands are soft, breathable, and water-resistant. These loops are perfect to handle almost anything life throws at you. Compliments guaranteed!
LEAVE YOUR SKIN IRRITATION WITH SILICONE BANDS
Silicone bands traps sweat on your wrist, causing chafe/skin irritation.

Even worse reactions to certain materials like nickel or latex - found in many bands - can result in bothersome rashes.

The good news? Wearing a Nylon fabric watch band from Solace can fix all these issues.

- Nylon provides airflow absorbs moisture
- Zero latex, nickel, or other rash causing allergens
- Multiple sizes for a snug, chafe-free fit
30 DAY MONEY BACK GUARANTEE

FREE SHIPPING FOR ORDERS $50+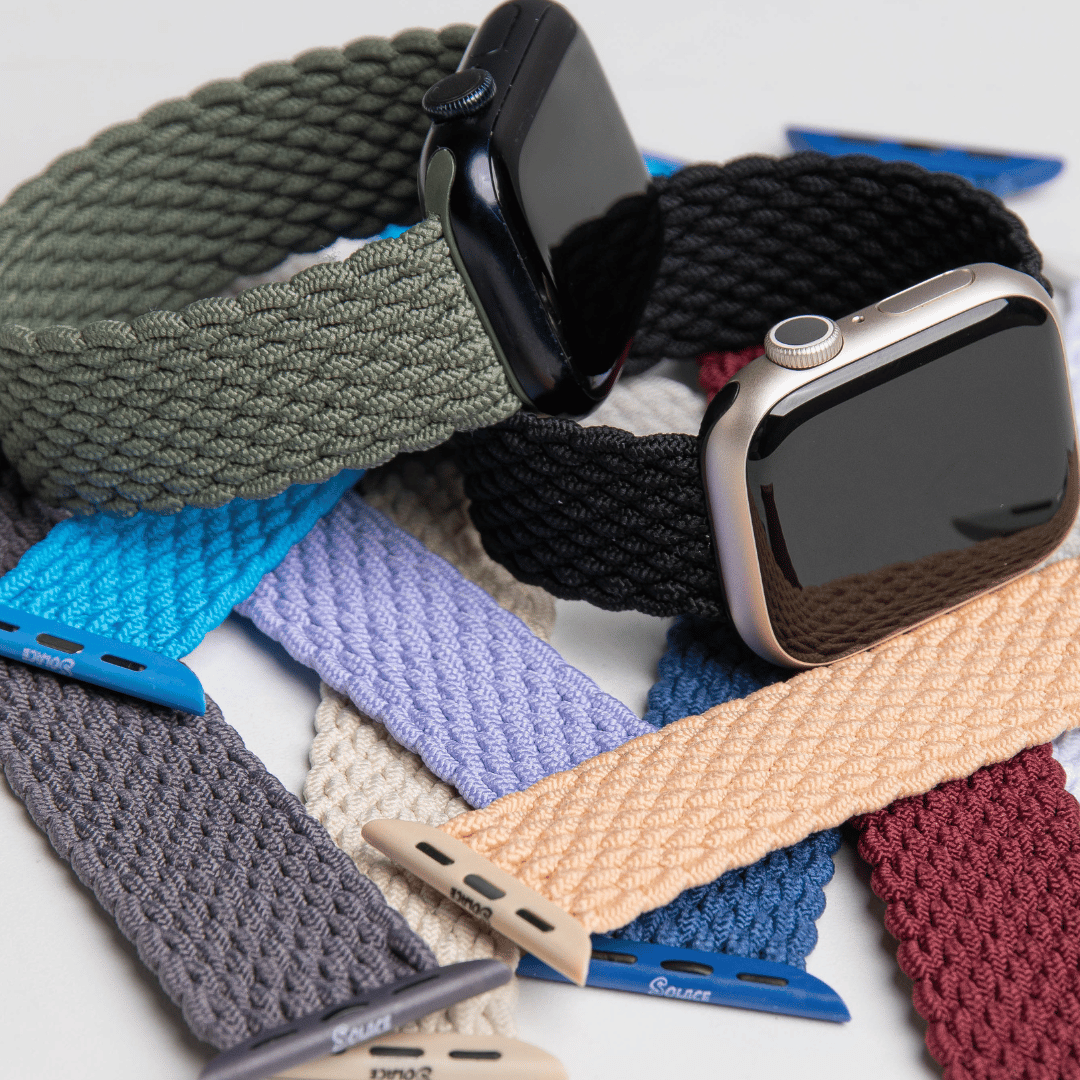 The discount will be automatically applied once you add any 3 bands available in our store to your cart. Will be applied for any band of equal or lesser value!