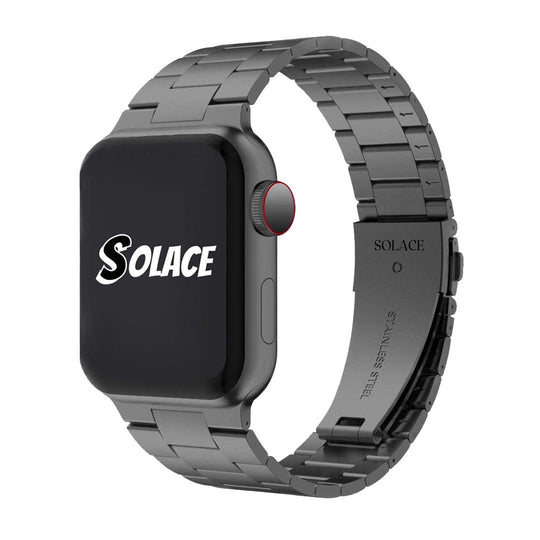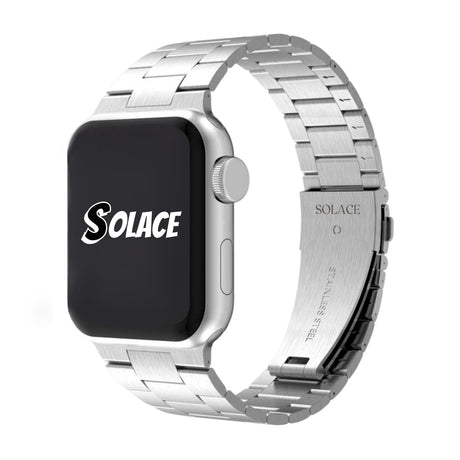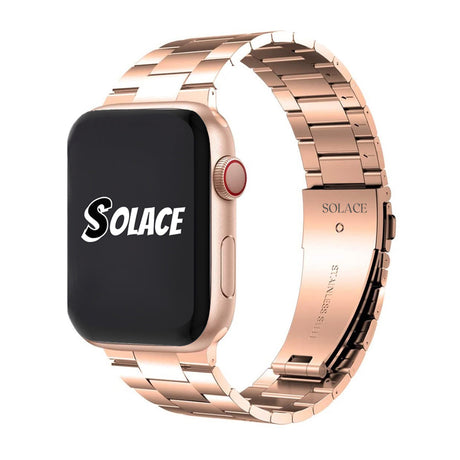 Templar Band
Buy 2 Get 1 Free All Watch Bands
30 Day Money Back Guarantee
The Templar Band

A stainless steel band to provide a classy, sophisticated look to your Apple Watch. The watch band is designed to resemble luxury timepieces while color-matching your watch perfectly!  
The Templar band is one of the only watch bands on the market that tapers into integrated lugs for a luxurious look, feel, and use. Once you adjust the links with our included tool, your perception of wearing your apple watch will change. 

The Templar Band includes a Lifetime Warranty!
Our bands are compatible with all versions of the Apple Watch, including the Ultra and Series 9, 8, 7, 6, SE, 5, 4, 3, 2, and 1.
⦿ Compliment Catcher: The design of this band is will instantly upgrade your apple watch. Warning: It will attract compliments.
⦿ Professional: No longer do you have to choose between your apple watch or a professional outfit. 
⦿ Rust/Corrosion Proof: 304 stainless steel is for its ability to withstand the most oxidizing acids.
What is your exchange and return policy?
- If your band doesn't fit or just isn't for you? You can process returns and exchanges for up to 30 days at solacebands.com/a/return

What is your Lifetime Warranty?
- Receive up to 3 replacement bands per year, just pay shipping & handling! For more info checkout this page
When can I expect my package?
- All orders are processed within 24 hours and are shipped to your door within 2-5 days!
⦿ One Stainless Steel Watch Band
⦿ One Link Remover Tool
⦿ One Link Removal Instructions Guide
⦿ Two Extra Punch Pins